The Wall Street Journal recently reported that the NFT market is collapsing, citing data from NonFungible as evidence. However, the data of the platform that was subsequently slapped by netizens was not accurate. After actually comparing other data analysis platforms, it was found that the results were quite different from the former. (Additional background:In 2022, most of the "Top Ten NFT Rankings" of Taiwanese artists & Internet celebrities have broken, but one has risen 28 times!)
existIn 2020, the total market value of NFTs was a little over $80 million, but by 2021, the market size has exceeded $17.7 billion, and it has soared more than 220 times in just one year; however, with the recent slump in the overall cryptocurrency market, increasing The U.S. monetary tightening policy has affected the overall market, and investors have begun to wonder if the NFT market has begun to bubble? In the latest report of the "Wall Street Journal" on the 3rd, the article stated:
The NFT market is collapsing
The article quoted the data of NonFungible, an on-chain data analysis platform, saying:
Average daily sales of non-fungible tokens (NFTs) were around 19,000 this week, down 92% from a peak of around 225,000 in September.

The number of active wallets in the NFT market fell 88% to around 14,000 last week from a high of 119,000 in November.
*But obviously, this article was written ignoring the huge volume of transactions brought in by the Land of the Boring Ape 5/1 auction.
The price of some NFT projects has fallen seriously
The article also cites several NFTs whose prices have fallen severely to support their views.
In March last year, Sina Estavi, CEO of Bridge Oracle, a Malaysian blockchain service company, bid 1,630 ethers (worth $2.9 million at the time) for Twitter founder Jack Dorsey's first tweet NFT, in early April. The NFT is listed for sale on OpenSea for 14,969 ETH.
But the results were shocking. After the sale period set by Sina Estavi expired, according to OpenSea data, there were only 21 bids, ranging from 0.0019 ether (about $6) to 2 ether (about $6,232). ), down more than 99% from the original auction price.
Further reading:"Jack Dorsey's Twitter Debut NFT" 14,969 ETH were listed for sale, and the auction ended with the highest bid of only 2 ETH
Another NFT buyer bought the "Doggy #4292" NFT issued by Snoop Dogg for about $32,000 in early April; but the current highest bid is just 0.267 ETH, or about $752.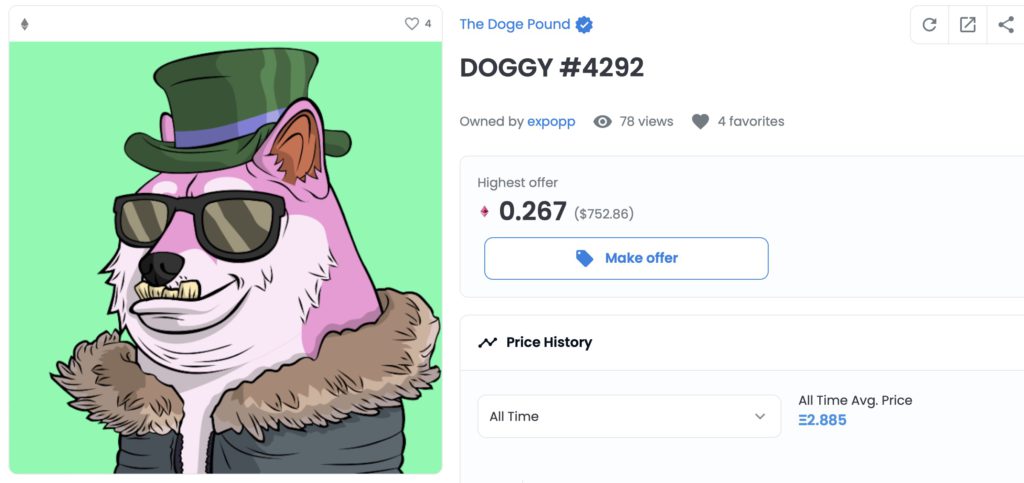 On-chain data presents polar differences
But it is worth noting that the source quoted by the New York Times is: NonFungible; but if we look at other analytics companies, such as Dune analytics, we will find that the transaction volume this year is not lower than last year, even on Opensea The highest recorded month for transaction volume was January of this year; and NonFungible's data showed a polarizing difference.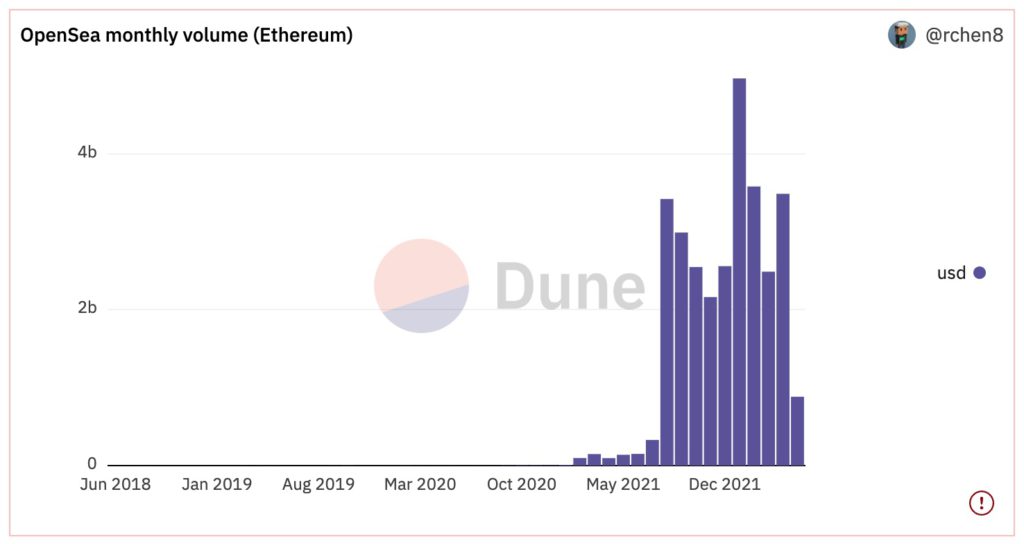 If it is based on the data of another analysis platform token terminal, it will also be found that the transaction volume this year has not shown a significant downward trend.
Further reading:The transaction volume of Otherside exceeded 600 million magnesium!A maximum of 333 ETH was sold; OpenSea's single-day volume hit a record high of $476 million

Tom Schmidt, a partner at venture capital firm Dragonfly Capital, also wrote about the article:
The Wall Street Journal published an article claiming that NFT trading is flattening, which appears to be based entirely on incorrect data from Nonfungible (compared to DuneAnalytics data).

Has no one bothered to check the primary sources? And why not discuss volume?
The @WSJ just published an article claiming that NFT transactions are flatlining, which appears to be totally based on incorrect data from https://t.co/LFpkjZGBiI (compare with on-chain @DuneAnalytics data). Did no one bother to check primary sources? Also why not $volume? pic.twitter.com/WRBw1eChaz

— Tom Schmidt (@tomhschmidt) May 3, 2022
As for why the data of the two platforms are so different? Some netizens said that the data on the NonFungible platform does not include many blue-chip projects, many projects on Opensea are not included, and the data has no reference significance; but whether this means that the NFT market has not yet entered a recession may also be uncertain.
Although Gary Vaynerchuk, the American Internet marketing god, is a supporter of NFTs, he also believed that NFTs are currently overhyped, predicting that once the NFT gold rush subsides, 98% of projects will return to zero; Jonathan Victor, NFT R&D director of Protocol Labs, believes:
When people stop clinging to the word NFT, the practicality of NFT will begin to emerge.
📍

Related reports

📍
Grayscale surpasses the world's largest gold ETF, and Grayscale's assets under management exceed $60 billion
Grayscale CEO bangs SEC: Bitcoin spot and futures ETFs should not be double-standard!Don't politicize the issue
Betashares Encrypted ETF Listed, Massive Funding! 15 minutes to break ASX record (CRYP)
Make the Telegram news channel of the dynamic zone powerful again! ! Join now to get first-hand blockchain, cryptocurrency news coverage.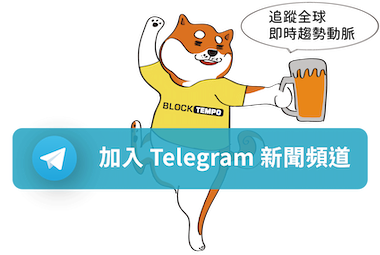 LINE and Messenger serve you from time to time


related news